You're Pawesome
Hello!
Because I've been on a bit of a critter theme lately, I'm back to share this one layer paw print card, featuring some fun masking and inking techniques!
I totally love the sentiment "you are pawesome" from the Simon Says Stamp "You are Pawesome" 3×4 set. The set has a couple really cute, pun sentiments, as well as two adorable cat and dog images.
For this card, I thought it would be fun to cut the "pawesome" part off of the rest of the sentiment and stamp it all over my card background to add some fun texture.
I was inspired to use the coral colored stripes by the newest Runway Inspired challenge. The stripes were so bright and vibrant against the white on the rest of the dress, that I thought this would be perfect for the card I had in mind.
So going with that coral and white color scheme, I began by taking some 1/2″ masking tape, and masking off some diagonal stripes in which I was going to do some ink blending. With some Worn Lipstick and Rusty Hinge distress inks, I applied first a coat of Worn Lipstick, followed by a coat of Rusty Hinge, and then finishing off with another coating of Worn Lipstick. The result was a nice, vibrant coral colored tone.
Leaving my masks in place, I then took the word "pawesome" from the "You are Pawesome" stamp set, and stamped it in a pattern across the stripes using a second generation of the Rusty Hinge distress ink. I then took some clean water and a paintbrush, and flicked on a bunch of water droplets. I dried them with my heat gun and then flicked on some ink splatters using the Worn Lipstick and Rusty Hinge inks.
Once everything was dry, I very carefully removed the masking tape from my card base.
Now, I thought it would be neat to do a die cut of a paw print in the card base itself. So taking the "Dog Paw Love" cut file by Sandi Idleman, I ungrouped the paw print from the rest of the file, and resized it to 1.8″ in height before cutting it out of the middle of my card with my Silhouette Cameo.
I had a mini stamp set from Studio G that had a cute sentiment on it saying "wanted to tell you". I stamped this in some black ink, and with a black pen, I wrote the word "you're" to finish it off and make it fit with the rest of my sentiment. I then took the "pawesome" stamp once more and stamped it in the same black ink.
To finish this card off, I adhered a piece of acetate behind my paw print and attached an enamel heart to the center, drew some faux stitching around the card with a gel pen, and tied a length of black and white baker's twine to the top of the card.
I hope you've enjoyed my take on the Runway Inspired challenge! Be sure to stop back again, as I will have another card to share featuring this same "You are Pawesome" stamp set from Simon Says Stamp. Until then, thanks for stopping by!
Challenges
This card is submitted into the Runway Inspired challenge #78, as well as the Addicted to CAS "Mask" challenge #57, the Simon Says Stamp "Anything Goes" Wednesday challenge and the Simon Says Stamp "No Rules" Monday challenge.
[one_third]
[/one_third][one_third]
[/one_third][one_third_last]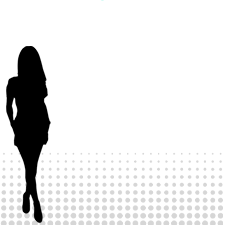 [/one_third_last][one_third]
[/one_third]