Monochrome Cards Part Two: Wishing on A Star
Hello again! I am so very happy you've stopped over for part two of my monochrome mini-series!
For this fun "I miss you" card, I wanted to create a night scene, with the emphasis on a glittering shooting star flying across the midnight sky. This was a very interesting and challenging design; using only black and gold, I had to get creative in making something that incorporated both enough light to have dimension, yet dark enough to create the illusion of the nighttime setting I had in mind.
I began by cutting a black cardstock panel at 4″ by 5 1/4″ and tracing a medium sized star from the Memory Box "Starry Nights" stencil with a gold gel pen. I filled the star in and drew some dashed lines to create a "trail" behind it as a shooting star.
Now, because I did not want to take away from my "star of the show", I carefully stamped some stars across the rest of the sky using stamps from the Avery Elle "Storybook" set, and the Lawn Fawn "Blue Skies" set. I used some Delicata "Golden Glitz" ink, and only stamped about five of each star across the sky.
My "wishing" sentiment is handwritten with a gold Gelly Roll gel pen; I chose the Gelly Roll pen as the ink is super fluid, and stays wet for a good amount of time, allowing me to sprinkle on some gold embossing powder and heat set the sentiment. The word "wishing" helps tie in the idea of "wishing upon a star."
I inked the bottom portion of my panel with the same Golden Glitz ink, to create the illusion of a nighttime glow in the distance, as well as to provide some light behind the silhouetted mouse that I created. I also used my gold gel pen to create some faux stitching around the edges of the panel.
The silhouetted mouse is stamped on some black cardstock using the Avery Elle "Storybook" stamp set and Jet Black StazOn ink. I took a black multiliner and added some shading to him as well, just to help create some depth and dimension. I did some fussy cutting to create the ground, and trimmed around the mouse as well. This entire piece was attached to my sky panel with dimensional foam tape.
I cut an A2 card base from some more black cardstock, and layered my sky panel to the card with some foam tape.
The "wishing" sentiment I created on the front of the card continues along on the inside to say "you were here", as I felt it would be sweet for this mouse to be wishing upon a shooting star for someone he misses to be with him… For the sentiment I used the same star stamps used on the front of the cards, as wel as Lawn Fawn's "Milo's ABC's" stamp set and some Golden Glitz ink.
And that completes my second creation using a monochromatic color scheme! Be sure to stop over to check out part one of my mini series: "Monochrome Cards Part One: Merci".
Thank you so much for stopping by today… I hope you've enjoyed!
Happy Creating!
Inspiration & Challenges
The inspiration for my monochromatic card is from the CASology week 134 "Monochrome" challenge and the Muse challenge #105. This card is submitted into both challenges.
The layout of the card is inspired by the My Favorite Things sketch challenge #216, and is submitted into the challenge.
[one_third]
[/one_third][one_third]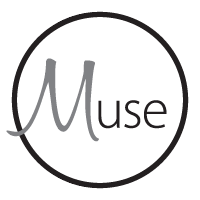 [/one_third][one_third_last]
[/one_third_last]